Visit to BT Engineering
On 30 Nov 2002, PSIG founder members visited BT Engineering fabrication facility at Jurong.
The visit is a good education trip for all the members.
Below are some photos which shown the highlight of the the visit.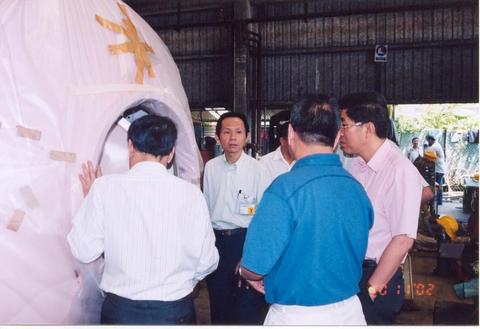 Outside a Decompression Chamber

At the opposite end of the Decompression Chamber

"Serious" discussion?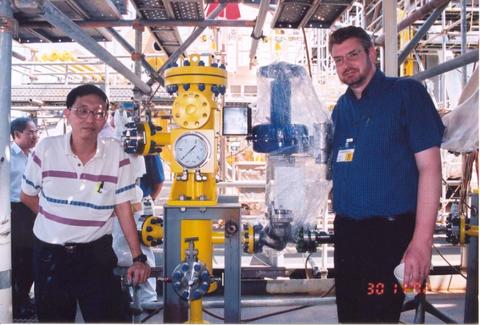 HJ Heng and Terrance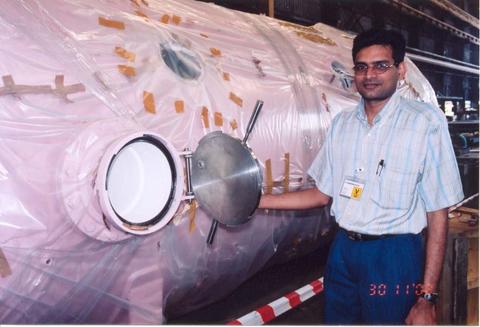 Dr Natteri was near the medical lock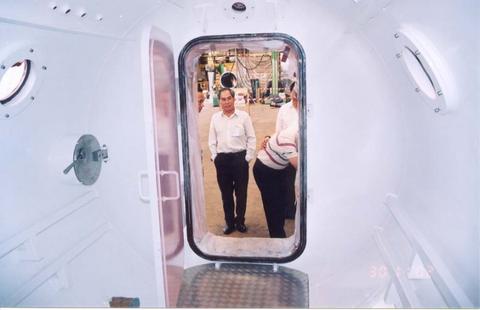 Interior of the Decompression Chamber
© Pressure Systems Interest Group 2010