Piping & Fittings Design and Application workshop & Seminar 2003
The first PSIG Workshop and Seminar focused on B31.3 was held in 15 to 17 October 2003 at Hotel Asia in Singapore. The seminar and workshop was attended by 75 & 52 participants respectively.
Mr Don Frikken, renounce piping specialist in the USA was the principle instructor for the workshop. Besides covering piping deign, the seminar also covered a wide range of topics including pressure vessels, Singapore local legislation on pressure vessel, risk based inspection, hot tapping and casket & joints.
Below are some highlight of the two events.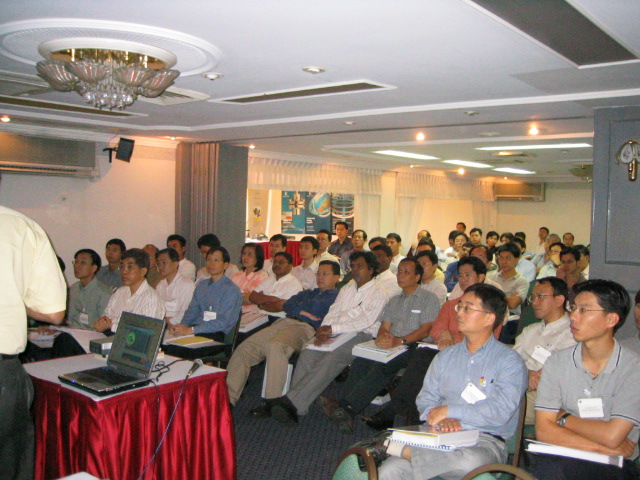 Delegates at the Seminar

Exhibits staged by sponsor

Delegates & speaker at the Seminar

© Pressure Systems Interest Group 2010