A Comparison of B31.1 vs B31.3 by Don Frikken
This is yet another interesting seminar by Don Frikken held in 3 July 2011 at the Singapore Polytechnic Staff Club.The seminar was attended by some 25 participants.
Mr Don Frikken, renounce piping specialist in the USA gave a comparison between B31.1 Powe Piping Code versus B31.3 Process Piping Code.
Below are some highlight of the event.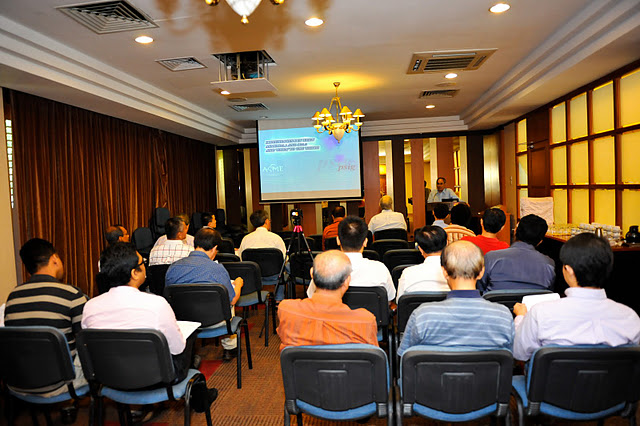 Delegates at the Seminar

Don Frikken imparting his knowledge

Good presentation materials

Don, YH Leong and our hard working organiser

The Seminar closed with a delicious buffet lunch

Below are the handouts for the seminar:

© Pressure Systems Interest Group 2011